Kelpie
biography
I think music has been with me ever since I was young. When I first got my piano, I was four. It wasn't the kind of 88 key piano most people would think of. It was a Casio SA-5 SongBank Keyboard, which I still have today, intact and working. My first song of course was simple (However, I don't remember it today) and used all the keys on the keyboard.

It wasn't until I turned eight and got another piano, that I really started playing my own little peices. However, when I finally found the piano I got when I was four, I preferred it over the one I got when I was eight. For awhile, I played music, but soon I stopped and forgot a whole bunch of little peices I used to have.

I can't read music, but I can sometimes play by ear. It's hard to play by ear when the instrument(s) aren't tuned properly (Such as a piano at school).

I hope you like what I have.
0

June 29th, 2023 + 9:06 PM
·

Kelpie
I went down like Micheal Jackson
Sore hurt from all the harm the whole planet caused. That's how dead artists go.

This month, I'm releasing an album on the 4th of July. Let me know if you're still interested in music music.

In this apocalypsis, there is impossible ways to get resources only. And if we don't have reservations for ourselves we won't live.
0

September 10th, 2014 + 3:09 PM
·

Kelpie
0

September 8th, 2014 + 1:09 AM
·

Kelpie
Hello, and welcome to kelpalot's music/blog! I'm ready to show you just how much I've progressed over the years!

I'm not going to say I'm professional, but I'm almost there! I hope everyone enjoys what I have to offer. I'll be uploading some old works I have still, as well as some new ones. Expect me to upload daily, if not weekly! I love this community so much, I've been eyeing it for the years I've become inactive. I'm happy to listen to your guys' works now and become one big happy family!

Love much,
Amber.
1

December 23rd, 2009 + 2:12 AM
·

Kelpie
Suddenly out of no where, I have a computer that my boyfriend has offered to share with me. Which is a BIG sign of trust, because it has a lot of things on it I'm sure he wouldn't want me to see. It's a Q6600 with 4GB of DDR2 RAM, has the same Audigy 2 ZS soundcard I had in mine, 8800GTS, and a 4 year old XP 64bit install just waiting for the day to die. It's a little quirky cause of that 4 year install, being across 3 different setups, 2 AMD, 1 Intel, but it WORKS.

Suddenly, I'm doing so much better than before. Somehow, my ideas are put to work a lot better. But I really have thanks to give to some... eh... relaxing, natural supplements... to help me focus when I need it and help me grasp my creativity once again. And my music just keeps getting better.

I'm quite satisfied with all four songs I have created, but all need work.

In this time, I have realized that my limitations were not at all my hardware. An Audigy 2 ZS is not at all soundcard I should have with the new level of creativity and music making capabilities I have, and same with my Sony MDR-V700 headphones. However, Fruity Loops Stuido is my REAL limitation, as it creates the boxy, flat, and low frequency response songs that you have heard from here. There is a limit, and that is Fruity Loops Studio.

So I thought to myself, I really, really need new software to play with, what do I use? I've tried Cakewalk, and it was hard to use! I've tried looking up other stuff, but they just seem like a whole new thing I'd have to learn, but alas, some advice! Ableton? Hmm.... I wonder! So I go and look at screenshots, get to know it, and realize it's similar to FLS, but is way more capable and more worth the effort of making a song. So I download the demo... And my VSTi's sound lively! They're not flat! It's like I bought new headphones and a soundcard, I hear things I didn't hear in FLS. It's amazing, and now I'm learning the differences that it does have before I start makings songs and transferring my already made songs over!

I'm extremely happy with how things are going now!
0

January 16th, 2009 + 7:01 PM
·

Kelpie
After all this time, my motherboard finally just gave up. It started shortly after the last song I made, and I was actually working on another song. It's to the point that I can no longer keep it booted for longer than 5 minutes now.
Since I got a BSoD, I had a bunch of dump files. My boyfriend looked through the dump files and thought it was multiple problem, other than the motherboard. The last piece he looked at concluded it was the motherboard. However, my common sense kicked in that if it appears to be a problem from every other component, then it's the motherboard, because I consider the motherboard sort of just that - The mother of all components, the controller of all components. And as he looked at the last piece, our conversation boiled down to:

Him: BIOS_CHKSUM 000f0fb0′05a487c0 CORRECT_CHKSUM 00000000′0000000f
your motherboard is uh
Me: Is what?
Him: done.

So now he's looking at some old computers that have been replaced for companies his business does work for. Hopefully I don't end up with something worse than this, because we all know how much it hurts my now dead machine to just do a simple song with 10 patterns. It would certainly be nice if I had a job for the $250 it would take to get me a temporary upgrade that would actually be worlds better than the setup I have now.
2

June 10th, 2017 + 8:06 PM
·

Kelpie
The Honeypot from jalopnik and all their websites were part of a released Honeypot, and both email and passwords are the same as this account. Becoming popular comes with risk for making music. I cannot find anywhere where to change the password.
1

February 25th, 2010 + 6:02 PM
·

Kelpie
This is meant to be as long as 15 mins, so it's not finished, but I'd like to see what y'all think.

However, this does not mean that every time I go ahead and leave a part the way it is that later I will. This is probably considered 10-20% finished.

This song is going to be a big, long project for me, because 15 mins is hard to push, and that takes a lot of time and dedication. Luckily, this isn't a flop of a song like some of them I've had in the past, so it's easier for me to work with this song and make it 15 mins. Plus the theme is in the name, so this song will be going multiple directions, as one would experience.

Enjoy.
2

February 17th, 2010 + 4:02 AM
·

Kelpie
This piece is not finished at all. However, this is one of the first workings in Ableton. I really have enjoyed Ableton more so than Fruity Loops Studio. It's so much easier for me to organize my thoughts and ideas and implement them. Ableton is much more of a minimalistic organization-oriented design than Fruity Loops Studio.

I'm also working on remaking some of my favourite songs.

Enjoy.
3

December 18th, 2009 + 2:12 PM
·

Kelpie
This is an unmastered version. It's finished, but needs a heck of a lot of mastering on the volume side of things. It's still listenable, but needs to be mastered in order to hear it as it should be heard. (You can blame FLS for this, plus the fact that I'm using FL6, not FL8 or FL9.)

Even though this is unmastered, I worked 6 days off and on on this. I'd say that's an estimate of 12 hours put into it. I focused on complexities, even though things repeat. It's not always about making every note different, it's about making it all sound good together. However, after all that work, I finally have a peice I can share with you guys, even though I'll need to spend more time on mastering it (A good 3 hours was already put into attempting to make it sound balanced, you can tell that's not my thing. :P)

On top of the world, and ready to tackle anything that gets in my way. As we struggle, we learn from our mistakes and thus we must carry on to tell the story of our history to our children, our grand-children.

Enjoy.
3

December 4th, 2009 + 12:12 AM
·

Kelpie
This whopper is exactly 9 minutes and 36 seconds long, 13.5mb big.

It's pretty much final, except for some unsatisfactory volume blending that occurs when using Fruity Loops Studio. Gotta love it for that.

Blissful Sadness is something that occurs when an emotional distressing situation happens to you, however, on the same token, you know it was probably for the best and things will get better.

Some notes about this song:
Holy crap, I didn't get any help for the percussion. It's rather static, but when you zone in on the parts, it's more dynamic than I've ever made. A+ for Kelpie on that one.. First time of making my own percussion and it sounds good.

I also fixed the percussion. It was right, but there were two parts that was off. A simple move to the left fixed it. In the pattern that is. I found it really, really bothered me and listened to it while doing other things so I'd have a eureka moment and fix it. It was quite embarrassing.

This song was actually unfinished when I uploaded it as V1.0, I wanted to extended the synthy part out more.

I really like my idea in the end where the flute kind of just plays it's part off in the distance.

I have not only controller beats (synths or percussion used to control the beat of the song, even though it may be different. This helps to slow a beat down or speed up a beat.), but controller themes as well (Synths or percussion used to control what the theme or concept is within the song.) Though that's not to say they aren't a special part of this song, because they are!

I always neglect to apply a filter to cut down on the screeching on that synth from the sytrus plugin. It needs it every time I use it. I hope you read all this first, because this is a heads up on that. I will fix it later.


Enjoy - I did.
Alias:
Kelpie
Status: Offline
Threads:
38
Posts:
91
Songs:
31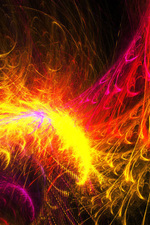 Joined: November 19th, 2006
Last login: August 05th, 2023
My Messengers
| | |
| --- | --- |
| AIM: | n/a |
| ICQ: | n/a |
| Skype: | n/a |